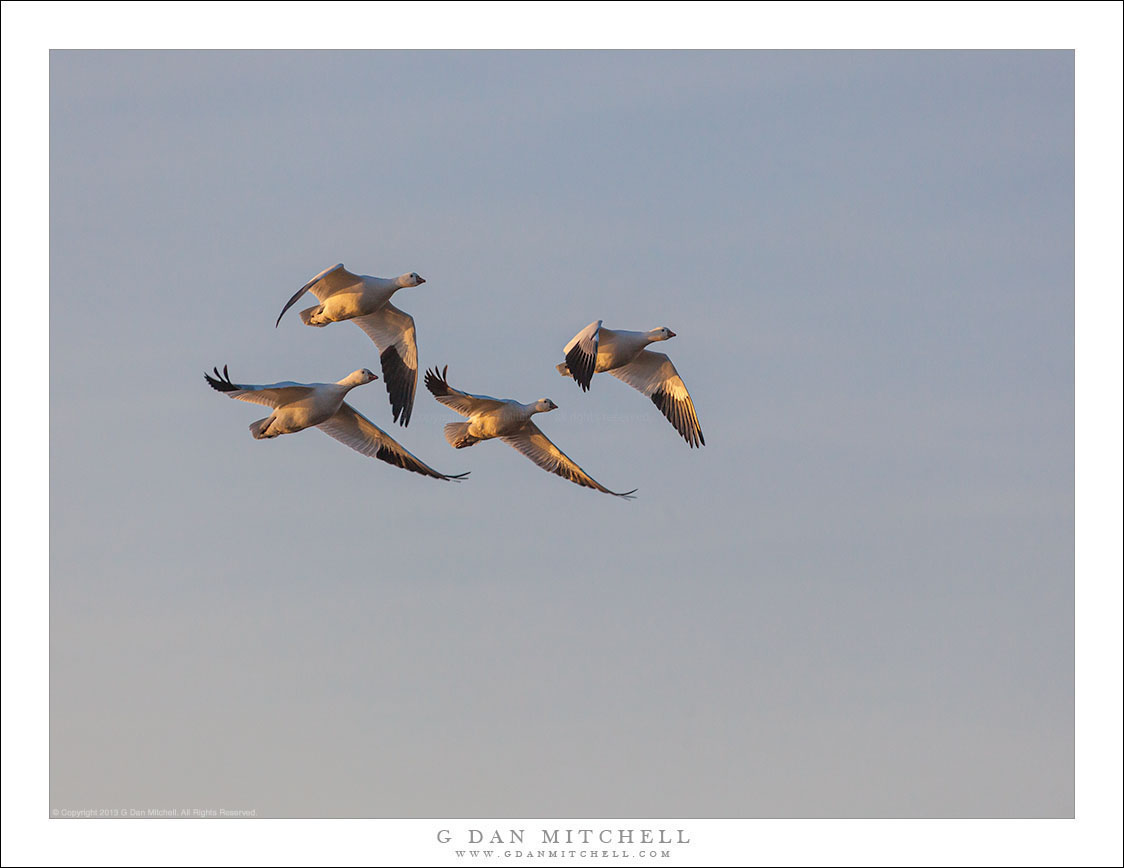 Quartet of Geese. © Copyright 2021 G Dan Mitchell – all rights reserved.
Four closely-spaced Ross's geese in flight above the California Central Valley.
This is a somewhat straightforward photograph of a small group of Ross's geese in flight over California's Central Valley. I made the photograph on a cold January morning back in 2013… which is the sort of thing you might find me doing on January mornings in just about any year.
I often try for some kind of landscape context with these bird photographs, or perhaps some unusual light or color or atmosphere. But this photograph is pretty straightforward — just four geese against the winter sky. One thing I like about it has to do with the positions of the four birds. You can press the shutter a whole lot of times as geese fly by before you get a photograph where four of the birds stand out this clearly and are this visible.
---
G Dan Mitchell is a California photographer and visual opportunist. His book, "California's Fall Color: A Photographer's Guide to Autumn in the Sierra" is available from Heyday Books, Amazon, and directly from G Dan Mitchell.
Blog | About | Flickr | Facebook | Email
Links to Articles, Sales and Licensing, my Sierra Nevada Fall Color book, Contact Information.
Scroll down to leave a comment or question.
---
All media © Copyright G Dan Mitchell and others as indicated. Any use requires advance permission from G Dan Mitchell.